Murder on a Midnight Clear
Genre: A Christmas-set Paranormal Romantic Suspense.
'Tis the season … for death.
Murder reminds Detective Helene Collias of Holly PD that crime doesn't respect holidays. And the last victim she ever expected to find in her case files is the sister of her old flame, Sean Grant. Ordinarily, Helene's psychic gifts give her an edge but this time, that gift has short-circuited. Could her lingering attraction to Sean be blurring her abilities, or is something more sinister at work?
Available at Amazon.
Passion's Sacred Dance
Genre: Paranormal Romance
publisher: The Wild Rose Press
Battling mounting debt, Stacy Macken is determined not to lose her historic art gallery. When Aaron Fielding appears and offers to help, she fights to keep the attraction sizzling between them from clouding her judgment. He may be her savior in disguise–but can she trust him?
Aaron intrigues her with tales of the Tuatha dé Danann, sworn warriors who protect humanity from the monsters seeking their destruction. If Aaron can prove what he claims, she would give up anything to help–even the gallery he claims is sacred ground. But with her property set to stage the next epic battle, she needs answers. An old family diary will confirm the ancient legend is true, if only they can find it in time.
If the battle is lost, the enemy will take control of Earth for the next five hundred years. Stacy and Aaron's budding love might only complicate things. Passion's Sacred Dance is now available at Amazon. Also All Romance Ebooks, Bookstrand, Itunes, Kobo, and The Wild Rose Press. Also for overseas readers it's available at Amazon.co.it, and Amazon.co.uk.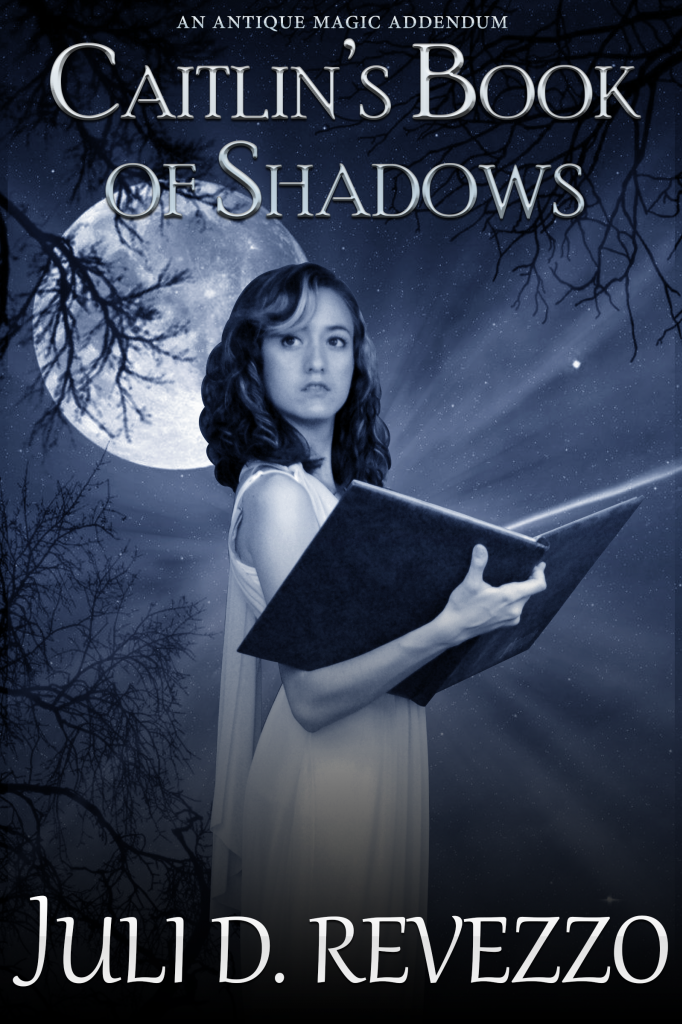 Caitlin's Book of Shadows (Antique Magic, Book 1.5)
by Juli D. Revezzo
Available at Amazon, Amazon.co.uk and, Barnes and Noble, Kobo, and
genre: Supernatural fantasy
Synopsis:
Though their fame became legend, a rumor cropped up about the Fulmer family: Something terrifying stalked Caitlin and her beloved Trevor. Something the bits and pieces she left claimed she had to make sense of. When the curator of their collection finds Caitlin's long forgotten diary, she wonders will it tell the whole tale? Will it tell why Caitlin seemed so determined to tell the difference between reality and nightmare? Why she thought her world twisted? If she really became a witch?
Perhaps the answer lies between the lines of her story, one of lessons, struggles, and hopes for each new year.
What truths will her Book of Shadows reveal?
**This is a side (or supplemental, if you will) story in the Antique Magic series, a companion to The Artist's Inheritance (Antique Magic, Book One).

*~*~*~*~*
*~*~*~*~*
*~*~*~*~*
*~*~*~*~*
*~*~*~*~*
*~*~*~*~*
*~*~*~*~*
Book Two, Drawing Down the Shades, is forthcoming.
*~*~*~*~*
*~*~*~*~*
*~*~*~*~*
*~*~*~*~*
*~*~*~*~*
*~*~*~*~*
*~*~*~*~*
House of Cards
by Juli D. Revezzo
Available at Amazon, Amazon.co. uk, and Barnes and Noble,  Kobo, and Smashwords.
Can you gamble with Fate?
A young nobleman escapes the Reign of Terror in 18th century France to find himself dragged into an even worse fate–a hellish underworld wherein he is cajoled and put on trial by a demon tribunal for crimes he never committed. Can he thwart his fate, one worse than the guillotine?
Genre: Horror, Paranormal, Mythic. $.99
HoC's page on Kindleboards, here.
*~*~*~*~*
*~*~*~*~*
*~*~*~*~*
*~*~*~*~*
The Artist's Inheritance
(Antique Magic Book #1)
by Juli D. Revezzo
Available now at Amazon, Amazon.co.uk,  Barnes and Noble, Kobo, and Smashwords and in paperback from Createspace.
Trouble only a witch can solve…
Settling into a new home, Caitlin notices changes coming over her husband. When nightmares deepen and ghosts begin lurking–Caitlin knows something's not right, and not just her newfound precognitive abilities. It's the damned chair her husband's carving, she's sure. Could it be just what it seems: a mundane piece of furniture? If so, why is it attracting dark forces–the forces she suspects drove Trevor's siblings to insanity and suicide?
Armed with a handful of allies–a coven of helpful witches–she must proceed with caution against the hellish forces besieging her family. If she fails, she may lose forever the one thing she cares about most: her beloved Trevor.
genre: Supernatural Fantasy
Book Two in the Antique Magic series forthcoming: Drawing Down the Shades.
Would you like these ebooks signed?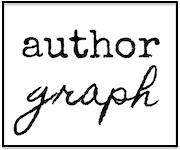 This is new so I'm excited about it… Come see TAI's page on Kindleboards.
And I have a story in the charity anthology: Dark Things II: Cat Crimes
(my story is What Sekhmet Keeps). Other authors include  Patty G. Henderson, Marian Allen and more.
Available in paperback and for Kindle and paperback at Amazon and in Epub at Lulu.com
Proceeds go to Cat House on the Kings no kill cat shelter. For more on Cat House on the Kings, see their website.
You can find a list of  my published short stories here.