Author Christina Ow recently connected with me about her Dukkha Fate series and her novel Fate Reborn, which releases on January 30th. I thought it looked great and that my readers here might think so too. So i asked Christina to tell stop by to tell us a bit about it. Christina, take it away.

Dukkha Fate Series
When a man with an ancient grudge meets and falls in love with the innocent girl who's life was ruined by his vendetta, complicated isn't word enough to describe the situation he finds himself in. His chance with her would be shot to hell if she were to find out his role in her family's death. She would probably take the news that he was 325 year old werewolf much better.
About the series:
– Sweet Romance.
-Interracial, Multicultural, New Adult, Paranormal, Werewolf.
-Hero is Native American, heroine is African American with East African origins.
-It's a saga with five installments.
-Fate Reborn begins with 18th Century Native America before leaping to the 21st Century.

Fate Reborn (Dukkha Fate Series #1) Blurb: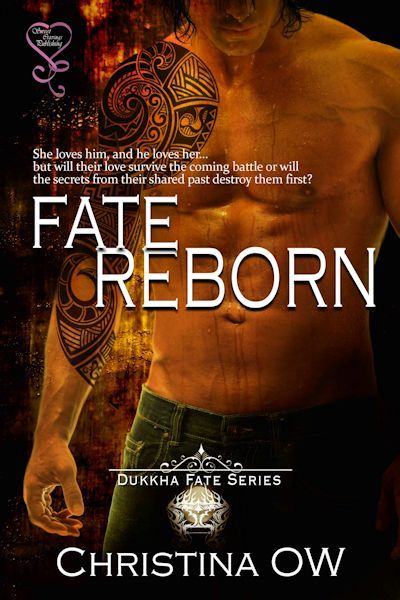 Ashat is a werewolf who's lived three centuries in sorrow and torment after his family was killed by an enemy-Baku. The only way he is able to bear his long life is drinking himself into a drunken stupor, women and hunting down Baku. His world suddenly changes when he meets Merilee and he is finally able to love and be happy again.
Merilee lost her family in a fire when she was five. However she isn't too sure about that, her nightmares show her something very different to what her shrink has been telling her for thirteen years. She was raised by her two adoptive sisters Ann and Maria in an orphanage. She has a fear of letting people in and losing them. This fear makes her put up with an obnoxious boyfriend Steve until she's finally gets the courage to get rid of him.
She finally meets a man who she instantly has a crush on and ultimately falls in love with after their first night together.
But Merilee and Ashat have met before in the worst of situations.

****Christina has informed me that there is a novella related to Fate Reborn entitled The Beginning. If
readers would like to read it for free, they should sign up for her Newsletter.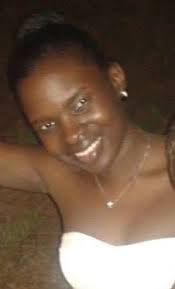 Author Bio

Christina OW writes suspense, thrillers, erotica, interracial and multicultural romance books. She is the author of Contemporary, Fantasy, Paranormal, Regency Romance books and a poet of currently 3 titles. She loves reading novels that take her on a ride of wild emotions. Books have always been an escape for her, for a few hours she gets to live the lives of characters she grows to cherish and admire. She's always had an active imagination and because of it has lived in her head more than she has been in the outside world. She always imagined scenarios and wondered how they would turn out in the end, and what kind of emotions they would invoke. Thus began her writing career.

Author Links
Facebook https://www.facebook.com/pages/Christina-OW/254729541266869
Twitter https://twitter.com/Christina_OW
Goodreads https://www.goodreads.com/author/show/5817911.Christina_OW
Website http://tmdangel.wix.com/chrisitnaow
Blog https://christinaow.wordpress.com/
Amazon Page http://www.amazon.com/Christina-OW/e/B00A8XYFM8/ref=ntt_athr_dp_pel_pop_1
Newsletter Sigh Up http://tmdangel.wix.com/chrisitnaow#!news-and-events/c1pz
Book List http://tmdangel.wix.com/chrisitnaow#!books/cnec
Sounds great, Christina! Thank you for visiting with us today, and good luck with Fate Reborn.