S.G. Rogers has a new novella out folks–free on Amazon right now. And so, as usual, I invited her to tell us a little about it.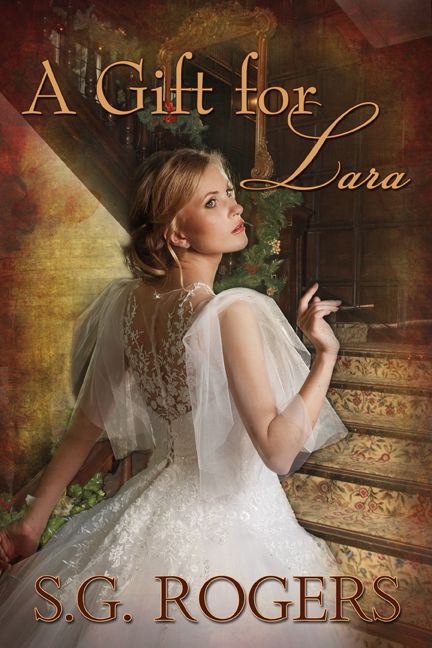 A Gift for Lara -  a Victorian Christmas Story
Synopsis:
Lara Robinson has been carrying an emotional wound for years, stemming from her brief relationship with Miles Greystoke. Unbeknownst to Lara, Miles has scars of his own. Each dread seeing one another again, but circumstances conspire to throw them together over Christmas. When a crisis arises, the two must put their differences aside temporarily to help a family in need. Afterward, will the spirit of Christmas manage to heal their broken hearts?
A Gift for Lara, a Victorian Christmas tale, is FREE on Amazon, December 13th!
Excerpt:
"I have an idea," Angelica said. "Papa has invited us to Blythe Manor for Christmas. I'll write back and ask if the invitation could be extended to Miles." She slid her husband a mischievous glance. "Mistletoe can be quite inspirational to a young man if he's in good company."
William lifted an eyebrow. "You're not suggesting he should consider marriage to one of the twins, are you?"
"Why not? He got along particularly well with Lara at our wedding, as I recall."
"That was four years ago. The lad has changed a great deal since then."
"For the better, in many ways. Miles used to be shorter than either Lara or Fiona, and a great deal thicker 'round the middle. At any rate, perhaps he and Lara will reestablish their relationship."
"I think it's an excellent notion," William said. "Ordinarily, I wouldn't interfere. In this case, however, a little intervention is warranted."
Sounds like some interesting trouble might be afoot! If you'd like to check it out, like I said above, it's available at Amazon.  And did I mention? It's free today on Amazon.