Today, I've invited my friend and romance author Jane Leopold Quinn to the blog. She has a new book out, The Long Road To You, and I invited her to tell us a little about it and the interesting history behind the story. Jane, my friend, you have the floor.
The Long Road To You
The Brothers Agee – Nick
by Jane Leopold Quinn
My two historical western releases are my homage to the western. Their inspiration came from my love of the TV western, The Big Valley. I was/am a Nick Barkley fan. For a while I monitored a fan fiction site relating to this show. Heath was the big favorite, Jarrod fans were strong, but Nick fans were loyal. That black clothing and especially the omnipresent black gloves were somehow sexy. In Nick's case, a black Stetson didn't make him the bad guy.
My first manuscript written was The Long Road to You, and it starred a hero named Nick. Around the same time, I was listening to an Andrea Bocelli CD, Sogno, and in particular the song, 'O Mare e Tu. Its haunting minor chords, the Spanish/Arabic/Gypsy sounds put me in mind of the Flamenco. A young Anglo woman became my heroine, and she became the Flamenco dancer. You'd think a Mexican or Spanish woman would be the dancer, but I turned it around so the properly brought up and schooled American girl fell in love with the Flamenco, tried to break her bonds of propriety, and flee to escape the threat of an arranged marriage. This book became Jake and Ivy, the first in The Brothers Agee series.
Jake and Ivy is available here – http://amzn.com/B00OEFC9LK
Both heroes Jake and Nick were inspired, in part, by an incident in my husband's youth. The brothers were raised in an orphanage. Nick left when Jake was ten years old, and they rediscovered each other in Jake and Ivy. My heart ached for the young orphan boys.
After Jake and Ivy's happily ever after, Nick realized that he yearned to quit roaming, settle down, and find his own home. His visit to Jake's ranch brings along the discovery of the neighboring ranch owner, Margee McPherson. Margee's feistiness, independence, and beauty make Nick think of the life he needs now and how long the road has been to this place and time.
The Long Road To You
BLURB
Nick Gabriel, orphan, outlaw, reformed man, yearns for what his brother Jake has—land, a home, and best of all, a loving wife. Nick pulls a woman off a rearing horse, slamming her sexy, lithe body against his, the impetuous action setting him up to lose his heart.
Margee McPherson's whole world revolves around running the ranch her father left her and handling the creepy ranch foreman she also inherited. Years before, she'd made a mistake that ended tragically. Now, she won't allow the drifter cowboy, Nick Gabriel, to get anywhere near her no matter how tall, dark, and handsome he is, and how much she longs to be in his arms.
Both have secrets in their pasts. Will Margee's fear and guilt keep her from moving forward with her life? Nick's fallen in love with the beautiful rancher. Can he prove to her his roaming days are over? And will they survive their past secrets, finding the love they didn't know they craved?
PG – RATED EXCERPT
Keeping himself busy in the barn, Nick Gabriel heard the shrill screams. "What the hell?" He sprinted outside. Pandemonium. The ranch yard had erupted with a chaotic din of sounds. A half-ton horse's iron-clad killing hooves batted the air. His heart almost exploded in his chest in fear for the heavily pregnant Ivy. She was right under the rearing gelding.
"Get that damn horse!" he yelled, racing toward them. Christ. The baby.
The second the horse's front feet hit the ground, the female rider, her legs wrapped around the barrel belly, jerked the reins sharply to the left yanking her mount away from Ivy. Snorting, angry at being thwarted, the beast tossed his head from side to side, dancing and twisting his hindquarters frantically.
Nick's eyes and throat burned from the dust and dirt kicked up by heavy hooves. With one hand, he grabbed the bridle, pulling it down to force the horse's head lower. The other hand snared the woman off and into his arms.
"What are you doing! Where's Ivy?" The female struggled with him, trying to get away.
"Damn it, woman! Hold still." His heart pounded with a mixture of fury and fear. "Shouldn't be on a horse if you can't control it," he muttered in a tight cold growl.
Her head snapped up. Her light eyes flashed at him. Her mouth opened and closed as she gasped for breath while digging her fingernails into his arm to pry it from around her waist.
"I've got him, Nick."
He let go of the reins when he heard Jake's voice. Both hands free now, he spun the woman around and slammed her against his chest. She landed hard. They were glued together, chest to thigh. Her fists flew at him, striking wildly at his nose and ears, knocking his Stetson off. He bent her backwards to throw her off balance and gripped one wrist, pulling it in between them. That didn't stop her. Gasping and grunting, she continued pushing at him and landing increasingly painful blows with her knees added to the mix.
"Let me go, damn you!"
Then she went limp like she was trying to shimmy right out of his arms. Why he just didn't release her he had no idea. All he knew was that her soft wiggling body felt good in his hands. His fear for Ivy, anger at this woman, and the startling sensuality of her in his arms baffled him. He was hot, and it was caused by more than the blazing sun.
The Brothers Agee Series —
The Long Road To You available now at Amazon – http://amzn.com/B00SX7AR5K
Jake and Ivy available now at Amazon – http://amzn.com/B00OEFC9LK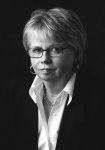 Bio
Sensual fantasies were locked in my mind for years until a friend said, "Why don't you write them down?" Why not, indeed? One spiral notebook, a pen and the unleashing of my imagination later, and here I am with more than a dozen books published. The craft of writing erotic romance has become my passion and my niche in life. I love every part of the creative process — developing characters, designing the plot, even drawing the layout of physical spaces from my stories. My careers have been varied — third grade school teacher, bookkeeper, secretary — none of which gave me a bit of inspiration. But now I'm lucky enough to write romance full time — the best job in the universe!
My Books
Ellora's Cave
Indie
Siren
Jane Leopold Quinn
My Romance:  Love With a Scorching Sensuality
http://janeleopoldquinn.BlogSpot.com  +  https://twitter.com/jelquinnauthor
What a gorgeous song, Jane and I can see why it influenced your book.  Thank you for being with us, and good luck with your new release. :)