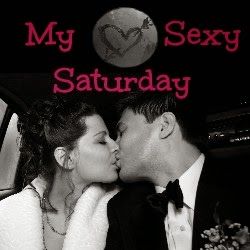 Here's my week's offering for My Sexy Saturday–another sexy moment.
Briak shifted behind her and she felt his warm breath on her neck. She gulped and shut the basket. Turning to seek out water, she landed against Briak's broad chest.
Ianthe blinked up at him, surprised, startled, and pleased all at once. "Hi."
"Hi," he said.
"I need to get the water if I'm going to finish this coffee."
"How do we keep ending up like this?" he said in a soft voice. "Last night you needed egg salad and I was in your way."
"Yes you were." Like last night, she didn't want to do anything about it. Damn her, but she didn't mind being in Briak's way.
"You're always doing stuff for other people." He nudged a lock of hair out of her eyes. "Do you ever do anything for yourself?"
"Well, there was this one time, but that was before the whole Snow White family debacle."
 ***
Oops! I think Ianthe's in trouble. That's the trouble with cute guys, they tend to make your brain run slower on the important things, don't they? ;)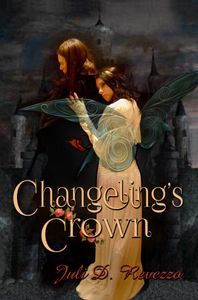 Changeling's Crown:
genre: upper YA/New Adult Paranormal sweet Romance
Blurb:
When Ianthe began her career as a faery godmother, she stumbled so badly that Snow White will probably never speak to her again. After a long suspension, she's finally been given a chance to redeem herself…but everything on this latest assignment is going wrong.
But why?
Worse, she definitely doesn't need an attractive mortal man distracting her from her duties. Of course, needs and wants are two different things.
Briak has had his eye on Ianthe for a very, very long time, but he's been waiting for just the right moment to make his move. Despite the fact all hell's about to break loose on his watch, he can't resist the opportunity to insert himself into her earthly assignment. Can he convince Ianthe of her true calling and thereby win her heart? Or will his subterfuge ultimately cost him her love?
Changeling's Crown is available at Amazon, Amazon–other worldwide venues, Barnes and Noble, Itunes, Smashwords, and in paperback from Createspace.
And for more Sexy Saturday posts see the main site, here.