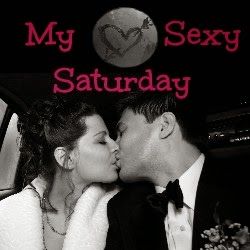 A Sexy Summer Fling ~ @MySexy Saturday #MySexySaturday #Saturday7
Herein Ianthe and Briak are …still figuring out where they're going to go with their attraction. As summer advances, so do their flirtations.
[Briak] leaned in; [Ianthe] wavered a moment, lips parted. Would she accept another kiss?
Boots from another ranch hand clicked further down the stables.
Ianthe paused, blinked, and stepped back. "I'm sorry, I can't," she said. "You're right, I've been away too long as it is."
"Oh, now, a few minutes more won't hurt."
"No," she insisted, "I have to … I have to go." She hitched her purse up her arm. "I still owe you that lunch, though."
"Yes you do." He looked to the line of horse stalls. "But…"
"You have work too," she said…
Now it was his turn to damn his schedule. "We'll figure it out," he said.
[Ianthe] smiled. "Count on it," she said, and fled.
***
Is this the beginning of their summer fling–or even more? You'll have to read to find out! Here's the synopsis:
Blurb:
When Ianthe began her career as a faery godmother, she stumbled so badly that Snow White will probably never speak to her again. After a long suspension, she's finally been given a chance to redeem herself…but everything on this latest assignment is going wrong.
But why?
Worse, she definitely doesn't need an attractive mortal man distracting her from her duties. Of course, needs and wants are two different things.
Briak has had his eye on Ianthe for a very, very long time, but he's been waiting for just the right moment to make his move. Despite the fact all hell's about to break loose on his watch, he can't resist the opportunity to insert himself into her earthly assignment. Can he convince Ianthe of her true calling and thereby win her heart? Or will his subterfuge ultimately cost him her love?
If you'd like to read more, CHANGELING'S CROWN is available from: Amazon, Barnes and Noble, Smashwords, and in paperback from Createspace.
For more participants in My Sexy Saturday see their main site at: http://mysexysaturday.blogspot.com