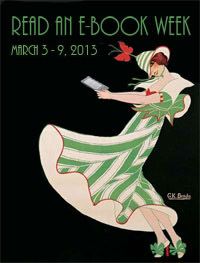 Smashwords is participating in Read an Ebook week again and holding their sale Sale Dates: March 2–8, and so I am this year. For your reading pleasure The Artist's inheritance and Drawing Down the Shades are on sale! Just use these promo codes after midnight, March 2.
Smashwords:
Drawing Down the Shades (Antique Magic, book 2)
https://www.smashwords.com/books/view/394274
Promotional price:
$2.24
Coupon Code:
KG95C
Expires:
March 8, 2014
Business can be hell… Life is good at Starfort Collectibles until the owners, Caitlin and Trevor Fulmer, acquire a beautiful statuette with a murky past. Shortly thereafter, mysterious hauntings wreak havoc on the couple when a ghost in the attic threatens retribution. Caitlin presses her coven for help before the ghost succeeds in meting out deadly punishment—on Trevor.
****~~~~****
The Artist's Inheritance (Antique Magic, book 1):
http://www.smashwords.com/books/view/220457
Promotional price: $0.99
Coupon Code: WA95A
Expires: March 8, 2014
The balance between good and evil can be an art… or a curse.
Trevor and Caitlin were once happy newlyweds, profiting from Trevor's art. Until Trevor inherits his brother's house, and with it, his part of a family curse. Now, Caitlin will stop at nothing to save her beloved husband from insanity and suicide, even if it means she must embrace her destiny and become a witch.
(I've never done this before so, I hope the promo prices will be in effect when y'all get there!!)
Also, my paranormal romantic suspense, Murder Upon a Midnight Clear, is free at Amazon, March 2-4. (FYI:  Just so you know, this is a Christmas themed Romance)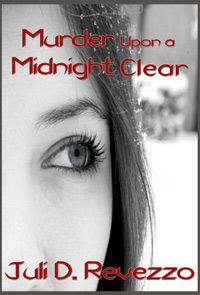 'Tis the season … for death.
Murder reminds Detective Helene Collias of Holly PD that crime doesn't respect holidays. And the last victim she ever expected to find in her case files is the sister of her old flame, Sean Grant. Ordinarily, Helene's psychic gifts give her an edge but this time, that gift has short-circuited. Could her lingering attraction to Sean be blurring her abilities, or is something more sinister at work?
I hope you enjoy them and please spread the word!
:)