Today I have a little treat for you–and for me because she gives me a day off. hehe! My fellow TWRP  author Barbara Edwards has stopped by to talk about her latest release, a holiday story entitled Journey of the Magi. I know it's a bit early for Christmas, but with the weather cooling down and the leaves looking like they're fixin' to fall, Barbara's story seems just right to get us in the holiday mood. She's here to talk about how she fills the well to help her write each piece of lovely prose–and that pesky critter, writer's block.  So, please welcome my guest, and friend, Ms. Barbara Edwards!
Finding my muse
by
After Journey of the Magi was written several people asked me where I got my idea for a sweet holiday romance. Any author can tell you the ideas come thick and fast for new stories. The problem is taking that idea and developing the finished work.
My muse is tricky. She leads me along twisted paths and constantly surprises me. Sometimes she hides and lets me wander alone.
That's when I realize it's not my muse with the problem it's me. I need to refill the well, so to speak. The characters and plot come from a place inside me that needs to be nurtured and hugged.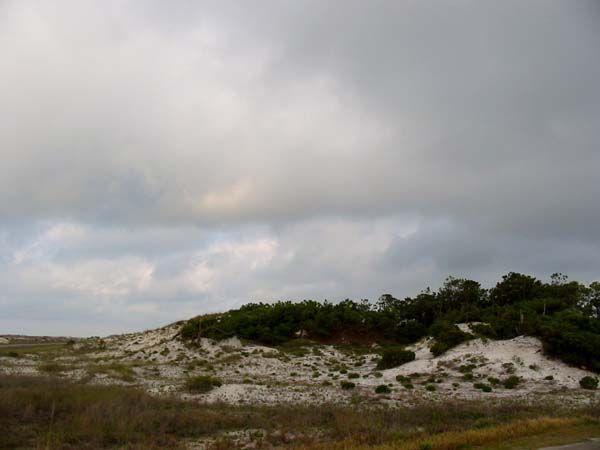 That's when I take a walk on the beach and listen to the waves whisper or along a brook where the water babbles and chatters over the stony bottom. Water in any form soothes my muse.
I think it's because I'm a Pisces. Sometimes that shows when I'm pulled in two different directions. It does make for interesting plot twists though.
Thanks for hosting me today, Juli.
(Juli says: Thank you for being here, Barbara! And I hear ya on the being pulled in different directions, thing…I never thought it was my Pisces element causing the trouble!) Can you tell us a bit about your new novella before you go?

Here's the blurb from my new release: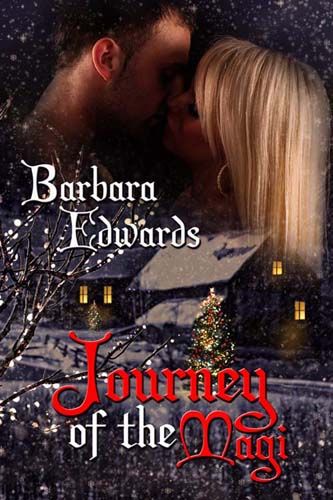 Widow Noel Martin never breaks promises, and she promised her kids they'd have Christmas at her childhood home in Connecticut. But driving across country takes money. Noel is broke when a snowstorm blows them into a tiny Minnesota café owned by a man who can change her mind. She accepts his offer of a job. Despite her attraction to him, she makes it clear she is only temporary help.
Dan Longstreet isn't adopting any more strays, but he needs a waitress. Dan works so hard to make his café a success, he doesn't have time for love. Though Noel's slender blonde beauty stuns him and her two adorable children tug at his heart, he denies how they threaten to change his life.
When tragedy strikes, their new-found love is the first victim. Noel can't stay and Dan can't leave. Will their journey be the gift that reunites them?
Journey of the Magi is available here: http://amzn.com/B00ES5DZEQ
Thanks, Barbara, for being here!
About the Author:
I'm Barbara Edwards and a native New Englander. I'm a graduate of the University of Hartford with a Master's degree in Public Administration. I write poetry for myself and novels when I need to tell a longer tale. I'm fascinated by the past so naturally turned to writing historical romance. The dark paranormal stories evolve from nightmares. The romance comes from my belief in people's basic goodness and longing for love.
I lived in Florida for several years and am past president of the Central Florida Romance Writers and a member of Romance Writers of America.
When I returned to Connecticut, I founded the Charter Oak Romance Writers, a Chapter of Romance Writers of America, along with several close friends.
My husband is a retired Police Sergeant. We share an interest Civil War re-enacting and travel the Eastern states to participate in events. I love visiting museums, galleries and battle sites, gathering information for my stories.
I taught Romance Writing at Manchester Community college for three years.
I'm fond of gardening and growing antique roses with limited success.
Most of my exercise is when my Belgian Shepherd, Dixie, demands a walk.
Please follow, friend or like me. I love to hear from my readers.
Blog http://barbaraedwardscomments.wordpress.com/
Website http://barbaraedwards.net
Facebook  https://www.facebook.com/BarbaraEdwards.Author
Twitter  https://www.twitter.com/Barb_ed
Amazon Author's Page http://www.amazon.com/-/e/B003F6ZK1A
GoodReads http://www.goodreads.com/author/show/496095.Barbara_Edwards
Shelfari http://www.shelfari.com/authorbarbara_edwards
LinkedIn http://www.linkedin.com/profile/view?id=160401513&trk=hb_tab_pro_top
LibraryThing http://www.librarything.com/profile/barbaraedwards2
Facebook like page
https://www.facebook.com/pages/Barbara-Edwards/74041558891
Folks, thank you for joining us today, and please do check out Journey of the Magi! It looks like a wonderful little read, doesn't it?